To conduct my research, I searched Google for "artist camera obscura." Under this search umbrella, I came across MOMA's (Museum of Modern Art) personal overview of camera obscura. Interestingly, the origins of the camera obscura date back to Aristotle's
Problems
. Within his own series of writings, Aristotle is perplexed by the reflection of light made from a jagged hole in one of his bedroom blinds: despite the hole being jagged, the image reflected onto the wall was circular. Similarly, Aristotle wrote of circular spots of light under shaded trees; during a solar eclipse these spots were no longer round, but rather disk shaped like the sun at the time.
Thus the very concept of camera obscura is a natural phenomena, and had invented itself long before the time of Aristotle's notes. After Aristotle's initial findings, camera obscura was adopted by numerous other artists and scientists alike, including the infamous Leonardo Di Vinci and Johannes Vermeer.
Today, camera obscura cannot only be found as a personal, cherished relic of the beginning of photography, but also as a newly revived art form for the public. Beginning in the 19th century, camera obscura buildings became a common attraction to the public.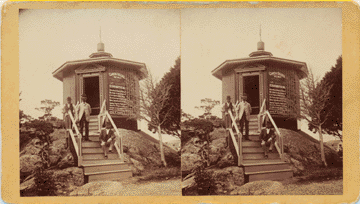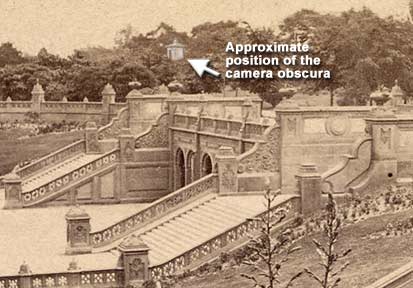 While earlier models were either large dark rooms or tents, it wasn't until later that these models were made transportable for the use of single individuals. Popular references to the device can even be found in the media; Girl With A pearl Earring (2003) demonstrates the usage of camera obscura in order to create still-life portraits.
In short, from do-it-yourself tutorials (on how to make your own camera obsucra) to art forums, it is clearly a misjudgment to say that the camera obscura was only the
beginning
of photography today.
http://www.paintcancamera.com/cameraobscura.html
http://brightbytes.com/cosite/lost_us.html
http://www.historiccamera.com/cgi-bin/l ... ra_obscura
http://www.moma.org/collection/theme.php?theme_id=10060
http://en.wikipedia.org/wiki/Pinhole_camera
http://articles.adsabs.harvard.edu//ful ... 4.000.html