Legrady suggests that photography is accepted as documentation of history, which allows something that is non-permanent to become permanent. We live in an environment full of imagery, such as advertisement, news, television, everyday photos, etc. All of them have some impacts on our concept and belief about culture. Legrady states that our culture has somehow shaped the ways we look and perceive from images. Photography was always thought to be real and objective because photographers seemed to have less control over the image produced. However, Legrady points out, " even though the photograph represents everything in front of the camera, photography is a symbolic practice where meaning is determined by beliefs and generated through the connotative strategies of subject selection, framing, and vantage point." Photographers actually have some creative control over the images they produce by selection sections and angles of the object to create different kind of emotional feelings.
Technology nowadays allows us to easily edit photograph, and makes it harder for audience to tell if an image has been edited or not.
Example: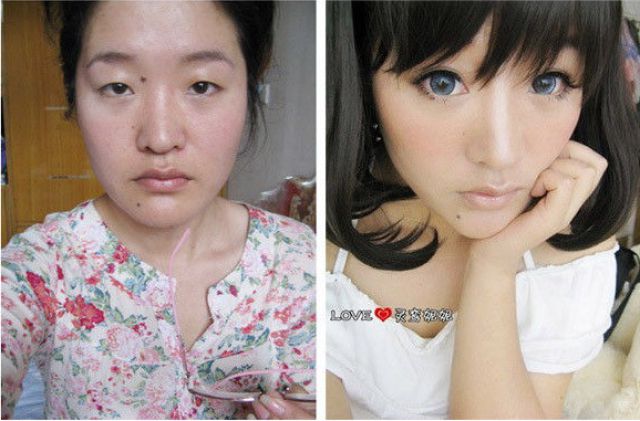 A great example would be how everyone can easily access to photo editing programs, and create all kinds of images. It has been commonly used on profile pictures in social network sites. In the picture above, it shows example of a girl before and after made up and photoshop effects. She looks like a totally different person after all the editing. The image has been wildly shared through facbook and reminds people not to easily believe in these kinds of photos.Also, looking at the after photo, we can tell how society and culture affect how people view beauty, and create images of beauty.